Which insulation should I use for my home: Cellulose Insulation or Fiberglass insulation? Great question and the answer is, "It depends." As far as the industry, the EPA, and safety go, most agree there are no issues with either product. So, why choose cellulose insulation over fiberglass insulation or fiberglass over cellulose? Depends on the application.
Cellulose can be dense packed and create better sound barrier per inch than fiberglass. So, if you live near an airport or a train passes by at night, cellulose may be the better choice. It is also treated with borate, which is an irritant to rodents and insects. So, if you live near the woods or have issues with pests, cellulose may be a better choice.
On the other hand, fiberglass insulation allows more air and moisture to move through than cellulose insulation does. Fiberglass insulation is lighter, easier to work with, and is not as dusty. Once installed, it does just as good a job as cellulose when it comes to R-Value. So, the choice depends on price, reduce outside noise, pests, and moisture issues you may be dealing with.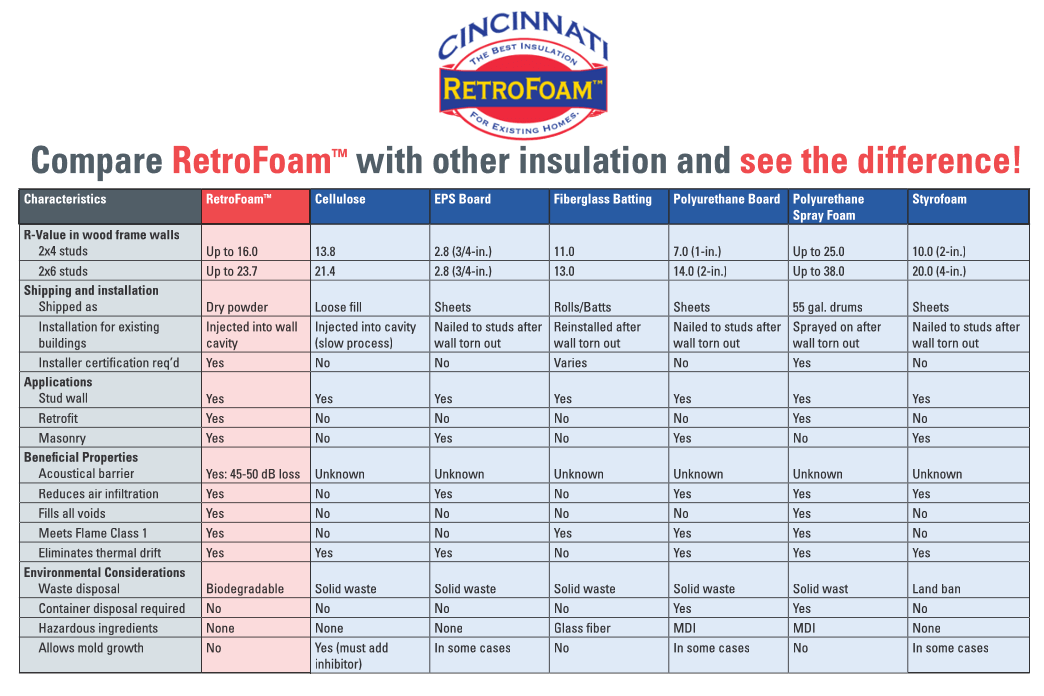 If you live in the Cincinnati, Dayton, Ohio, or Northern Kentucky area, please give us a call or click on the "Request A Free Quote" button to schedule an appointment with Cincinnati RetroFoam to determine which insulation would be best for you.