RetroFoam is a nonflammable, insulation and air barrier material that can be injected into enclosed wall cavities. This effectively seals the cavity against air movement, creating optimal insulation.
RetroFoam is ideal for enhancing old or insufficient insulation in existing properties. This is because, unlike conventional insulation (fiberglass, cellulose, etc.), RetroFoam doesn't settle, lose its shape, sag or compress. The job of insulation is to keep the indoor temperature consistent without the need of a furnace or AC constantly running.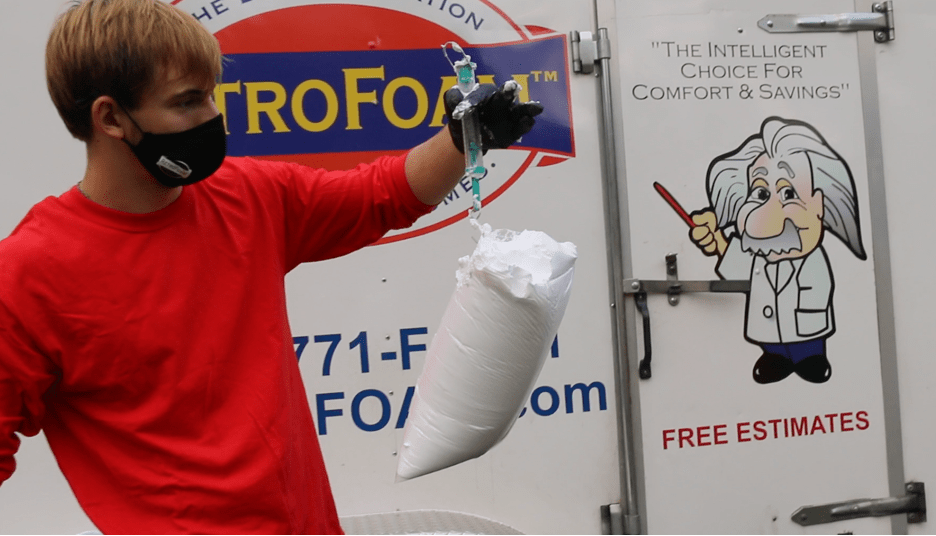 What RetroFoam Insulation Can Do For You
Request A Free Quote Today
Lowers Energy Costs:
With energy prices expected to rise 15-30% in areas around the US, RetroFoam pays for itself by lowering your energy bills. A properly insulated home reduces the amount of cooling or heat that escapes through the walls and roof.
Decreases Unwanted Noise:
If outside noises seem louder than they should be, that can be a sign of insufficient insulation. While noise reduction is not RetroFoam's central focus and insulation will not soundproof or eliminate outside noise completely, it can soften sound up to 80%.
Increases Comfort:
We all would love a comfy home, but if your insulation is not up to par, it can be almost unimaginable to achieve. Nearly a third of the air inside your home leaks outside through your walls, ceilings and floors, so insulating these areas is the key to maximum comfort.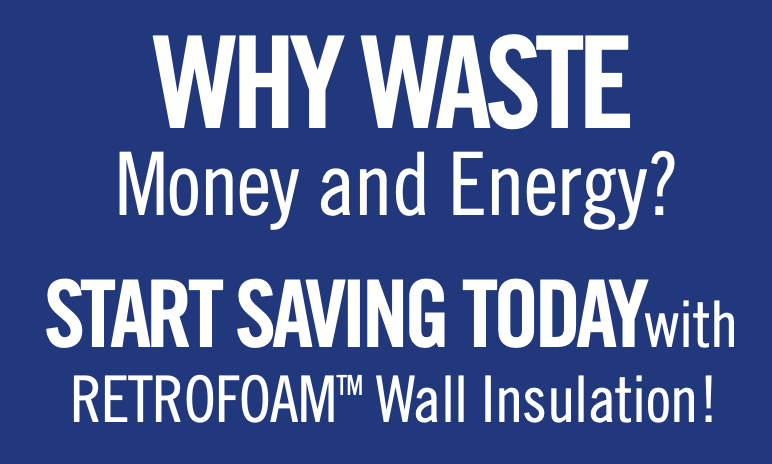 RetroFoam Insulation Process
Installing RetroFoam insulation is a lot simpler than you might think. With a majority of the jobs, insulation is usually done in a day! Also, RetroFoam can be installed from the inside or the outside of the house, making our process a lot less intrusive on your daily life. Lastly, our customers appreciate that you don't have to tear down drywall or parts of your home when using RetroFoam insulation.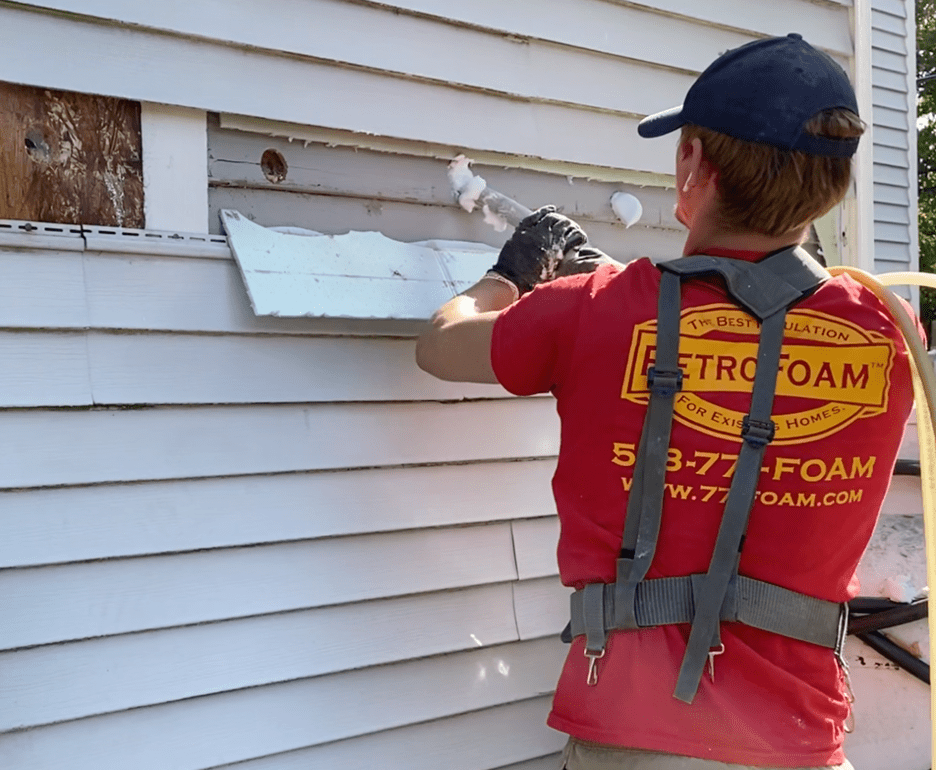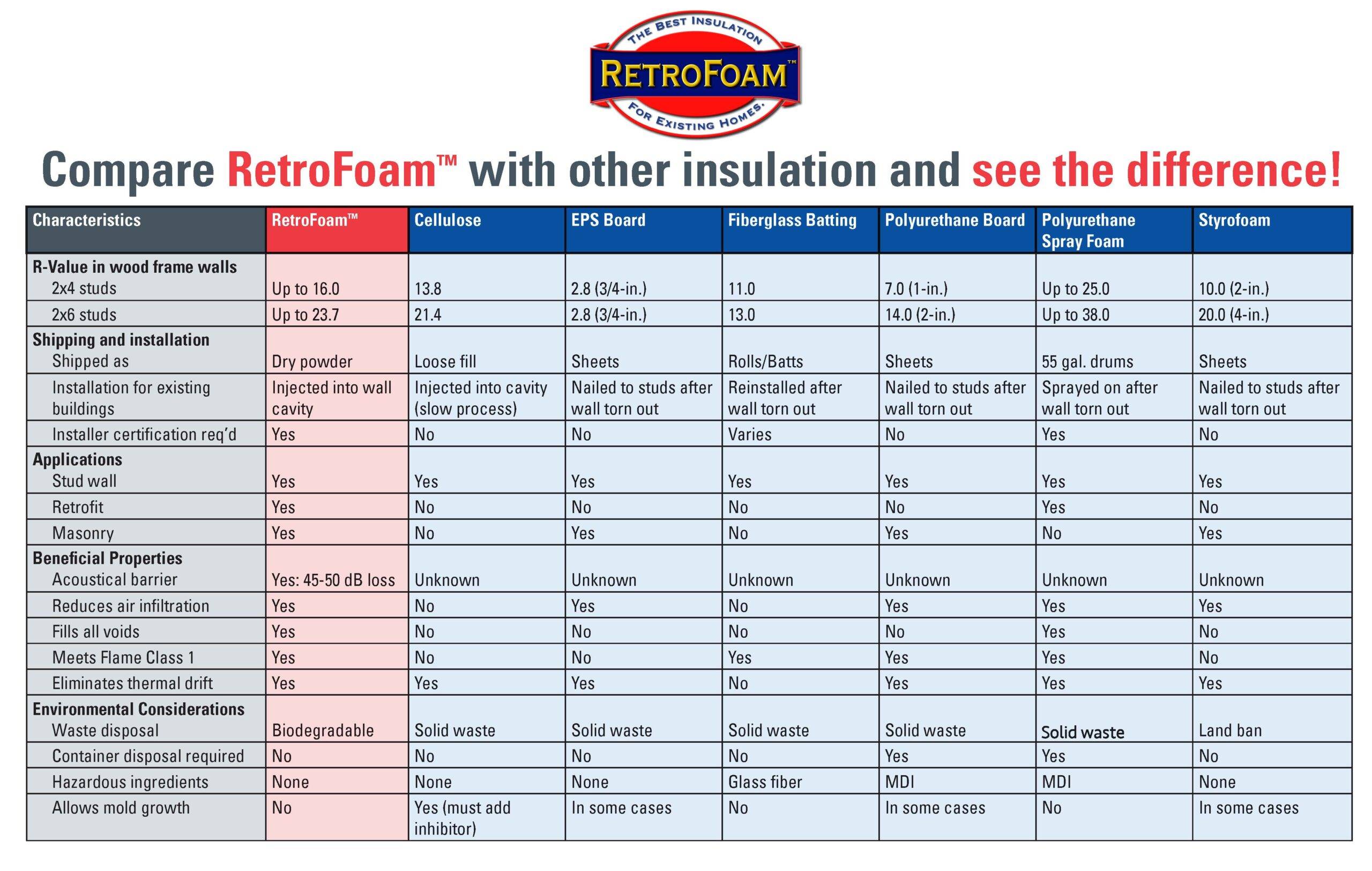 Additional Benefits That Come with RetroFoam:
Eliminates cold walls and drafts.
Prohibits bugs, birds and critters.
Does not promote mold or mildew growth.
Facilitates better indoor air quality.
Boosts the resale value of your home.
Pays for itself over time.
Request A Free Quote Today